Yuppy Puppy
A fun, safe, and stimulating getaway that dogs will love
Located in Lake Bluff, Yuppy Puppy is redefining the world of dog daycare and boarding on Chicago's North Shore. We have set the bar high by delivering a level of care and professionalism that's second to none. We have made significant financial investments in order to make Yuppy Puppy the most state-of-the art dog daycare and boarding facility on the North Shore.
Celebrating our 20th Year in Business!
Check Out The Fun
Live Doggy Cams
Daily Webcam Times
9:00-12:00 pm and 1:00-4:00 pm.
If you don't see any cameras, then you are visiting during non-viewing hours.
Check back during viewing hours
Check it Out!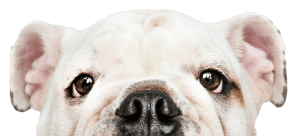 Come stay with us!
A Getaway Your Dog Will Love
Yuppy Puppy is the premier indoor dog playcare and boarding facility on the North Shore. 
We cater to what both dogs and their owners desire: an upscale playcare facility with trained professional Pack Leaders who have the credentials and experience to enhance your dog's social and behavioral skills, while providing the necessary exercise they need to be happy, healthy and well-adjusted pets.
Our facility is designed with your dog's safety and happiness in mind. We have specialized areas to reduce stress and provide a comfortable atmosphere for them to play and rest.
Why Choose Us?
Rigorously trained Pack Leaders to care for and train your pet.

State-of-the-art facilities with all the amenities your dog could need.

Worldwide webcam access. There is NO additional charge to view your pet!
Read More
See What We Have In Store!
Such a wonderful place for pups! The staff is so kind and helpful. They take wonderful care of the dogs, my puppy cannot wait to get out of the car as soon as we pull up. I can't speak highly enough of how compassionate and sweet the girls there are. If you're hesitant about leaving your dog, Yuppy Puppy will take great care of them!
Heather Galla

I love Yuppy Puppy and so does my dog. Such a friendly staff that takes such good care of the dogs. My dog is thrilled when she gets to go to day care. All the caretakers know her by name. Cannot say enough good things about Yuppy Puppy- thank you!
Margaret Eger

Thank you Yuppy Puppy! Both my daughter and I have to balance our lives with our dogs. Yuppy Puppy gives us flexibility, security and some balance too. I never thought I would enjoy your service as much as I do. Thanks for your help and care of our dogs. Your team has done a good job for both day care and over nights too. We appreciate your hours and find your rates very reasonable too. Thanks again.
Clara Stuparitz

The best staff out there! Our Sadie loves it. The online cameras are a hoot to watch when you get time. Kinda like spying on your kids, and you find out they are even better away, than at home! Thank you for taking care of our Sadie and Molly!
Kris Kumaroo